Get CPR Certified with
CPR Certification Indianapolis
CPR Certification Indianapolis provides the best Indianapolis BLS CPR Certification from an American Heart Association Certified Training Site. Book an AHA BLS CPR class today.
CPR Classes
CPR + First Aid Classes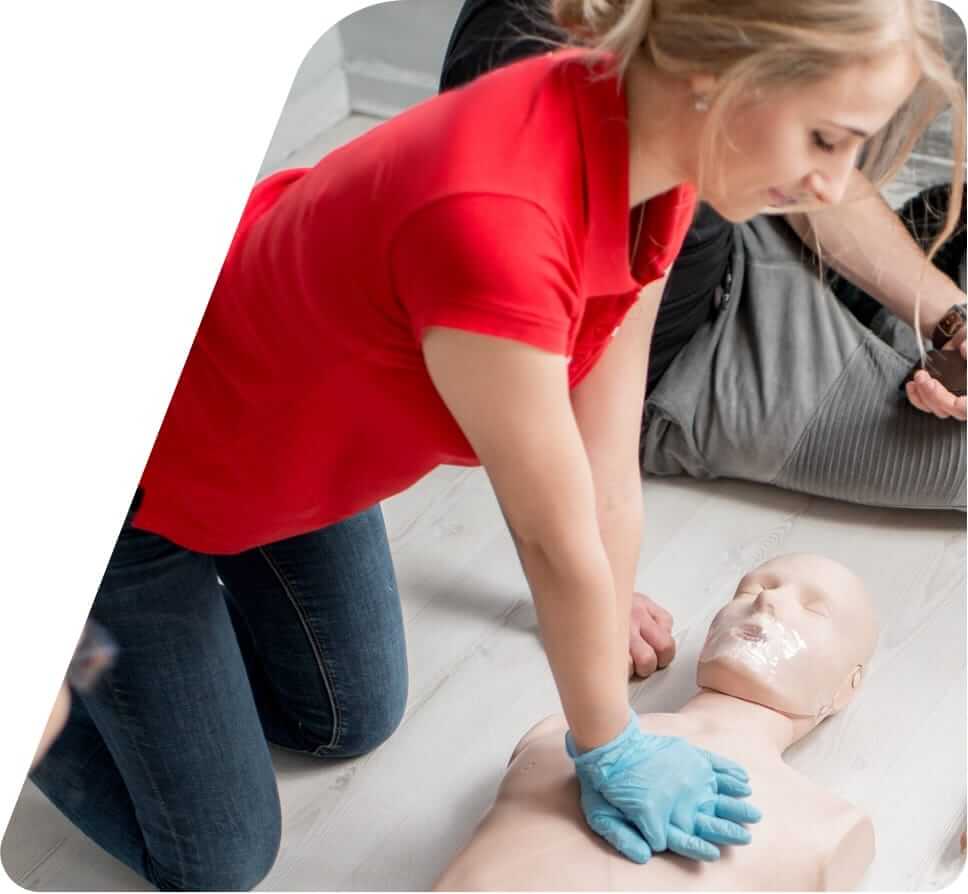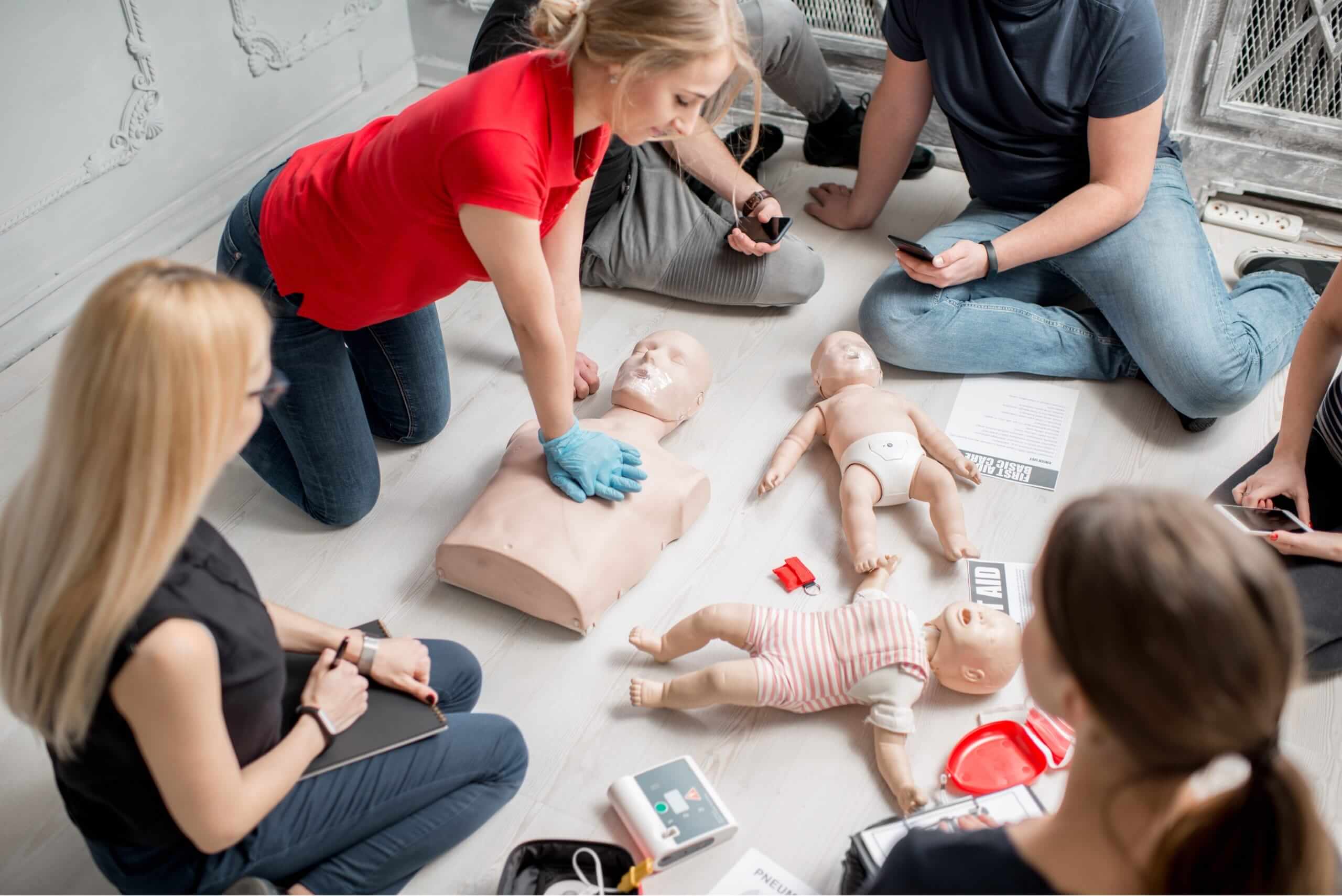 Same Day
CPR

Certification Card
Top Rated American Heart Association AHA BLS CPR Classes in Indianapolis, IN
CPR Certification Indianapolis provides the best in CPR and First Aid courses, having trained over 100,000 students nationwide! There are so many reasons to get this essential training — whether you're a Good Samaritan or must complete the CPR class for your career, you will be a resource to help save lives. As a certified provider of the American Heart Association (AHA) CPR training, we deliver AHA Healthcare Provider certification in every class — for BLS (Basic Life Support), CPR (Cardiopulmonary Resuscitation), and AED (Automated External Defibrillator). Enjoy a great learning experience at competitive rates and leave confident and satisfied with the training you've received! Join us at a time that is convenient for you at our Indianapolis training site — or schedule your on-site CPR class for medium to large groups in Indianapolis, Bloomington, Crawfordsville, Fishers, Nashville (Indiana), Carmel, Brownsburg, Frankfort, Greenfield, Greensburg, Greenwood, Ladoga, and Lebanon (Indiana).
BLS CPR & AED Classes
$59.95
American Heart Association AHA BLS CPR and AED Certification
If you are looking for American Heart Association (AHA) CPR classes, look no further than CPR Certification Indianapolis.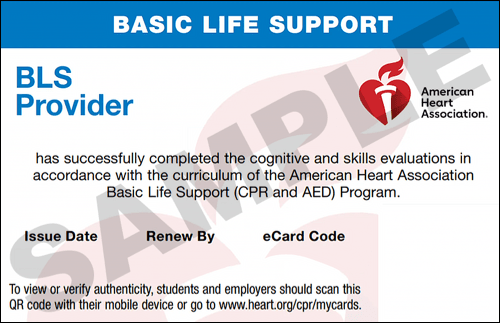 BLS CPR, AED + First Aid Classes
$79.95
American Heart Association AHA BLS CPR and AED Certification & First Aid Certification
When you're looking for the best in CPR and First Aid classes, CPR Certification Indianapolis gives you a comprehensive AHA-backed CPR education that employers and educators are looking for.

CPR Certification Indianapolis Locations
Indianapolis's Best CPR Certification
Know CPR. Make a difference. Save a life.
If more individuals knew CPR, thousands more lives could be saved despite accidents, strokes, and heart events each year. Many of our trainees impact the lives of their friends and loved ones. When you take time to go through this valuable training, you can make an incredible difference in your community, one life at a time.
CPR Certification Indianapolis provides weekly courses at our training location and on-site for medium to large groups in Speedway, Lawrence, Greenwood, Plainfield, and more! We love equipping our community with the finest CPR training. Be confident in taking the steps to become CPR certified!
What is CPR?
CPR is the medical method that can revive a heart after someone has experienced cardiac arrest, heart attack, stroke, choking, or has drowned. From using an AED machine to rescue breathing, CPR equips you to help during any emergency.
What to Expect in Your CPR Course
In this class, you will learn how to —
Operate on your own or with a team
Find a pulse
Safely complete chest compressions
Identify the seven steps of CPR
Revitalize regular breathing
After finishing the course, you can handle emergencies involving an adult, child, or infant and meet OSHA requirements.
CPR Certification Indianapolis is accepted by all employers and organizations, including —
Nurses, RNs, and CNAs
Hospitals EMT/Paramedic Companies
Home Health Aides
Personal Training Facilities and Gyms
Schools (Private and Public)
Hospitality Industry
Construction Sites
Daycare and Other Caretakers
Nursery Caregivers and Workers
Nursing Schools and All Other College Programs
Nonprofits like the Boy and Girl Scouts of America
Firefighting and Other Municipalities
Why Train With Us?
Our course is among the finest American Heart Association CPR and BLS classes. Many of our students enjoy our training because —
Our CPR class provides the most widely acknowledged and fully accredited CPR BLS Certification nationwide.
We equip you with in-person training, streamlined learning, and hands-on segments.
You walk away from class with your AHA BLS CPR card and potentially your CPR Certification Indianapolis First Aid card that same day.
FAQS
What does the process for the CPR class look like?
Simply register for the class time that works best for you. Be mindful of different online options that may be less expensive but do not include that AHA-required in-person element.
Our in-person program includes all required live-trained segments, confirming that your training is AHA BLS CPR and AED Healthcare Provider certified. Your certified trainer will take you through every element required.
You will take the skills check and written testing to prove you can do CPR.
With our CPR certification, you will gain or regain the highest credentials to help save a life!
How much does it cost to become certified?
The CPR course costs $59.95.
The First Aid + CPR course costs $79.95.
While other online options initially appear to be less expensive, they may have hidden fees later in the process or simply don't meet OSHA and AHA requirements. The CPR Certification Indianapolis courses include your training, skills check-off, testing, and certification card — and we have absolutely no hidden fees.
When will my certification expire?
You must recomplete your certification process every two years to remain CPR AED Certified.
How can I renew my CPR Certification?
Simply sign up for your preferred class time — all of our CPR AED Certification and CPR Training will satisfy your initial certification or recertification!
Can anyone take these courses?
Yes, everyone can become CPR certified.
What do I have to do to earn the CPR certification?
To obtain your AHA CPR and BLS certification, you must satisfy a skills checkoff and a written exam in person, confirming you can deliver effective CPR.
How long do the CPR classes last?
Class times are approximately 3 hrs.