BLS CPR & AED Classes with Infant CPR in Indianapolis
$59.95
American Heart Association AHA BLS CPR and AED Classes with Infant CPR
CPR Certification Indianapolis equips parents and caregivers with the best training for infant CPR. Our American Heart Association (AHA) training is certified for Healthcare Provider CPR, BLS, and AED.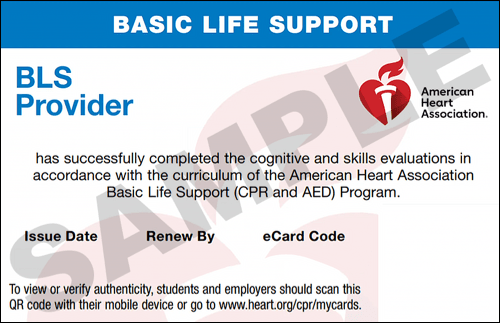 Indianapolis Infant CPR
CPR Certification Indianapolis equips parents and caregivers with the best training for CPR classes with infant CPR. Our American Heart Association (AHA) training is certified for Healthcare Provider CPR, BLS, and AED.
Our CPR Training Includes
Same Day CPR + First Aid Cards
Hands on Chest Compression Training
Rescue Breath Training
AED Usage for Infant, Child, and Adults
Friendly and Relaxed Environment
Professional Instructors
CPR Certification Indianapolis Locations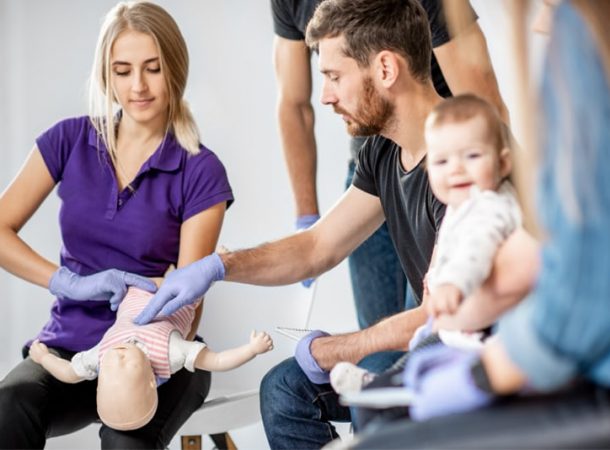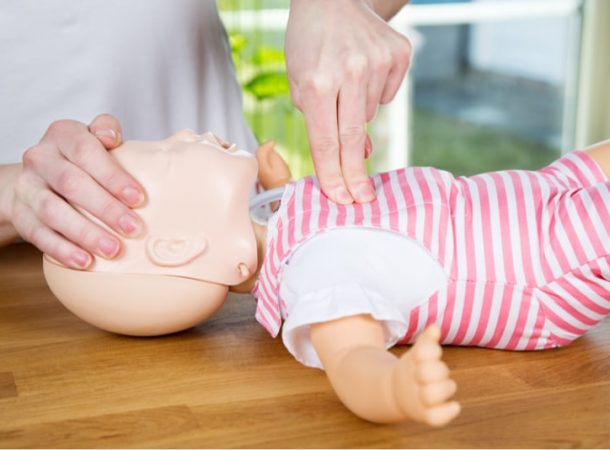 Indianapolis's Best Infant CPR Classes
Know CPR. Make a difference. Save a life.
One of the most amazing responsibilities in life is caring for a small child, and being equipped with CPR with infant CPR prepares you for any unexpected issue that may arise. Going through a dedicated CPR training lets you respond to life-threatening emergencies with confidence.
In this CPR class, you will learn how to —
Identify signs of unresponsiveness and choking
Understand BLS, CPR, and AED use for the appropriate ages
Handle an infant properly
Typically, infants require CPR because they are in cardiac arrest due to breathing problems. We hope you never need to use your CPR training, but if you do face an issue, you can use your BLS, CPR, and AED skills confidently, for every age.
Here are a few statistics on why caregivers must have infant CPR training:
7,000+ children suffer from cardiac arrest each year.
The most common cause of cardiac arrest in young children is respiratory failure or obstruction in the airway.
Over 21,000 infants died in 2018, with SIDS and suffocation being the 4th and 5th leading causes.
Other issues that may require CPR attention include near-drowning, smoke inhalation, head trauma, electrical shock, and poisoning.
What is CPR?
Cardiopulmonary Resuscitation (CPR) carries critical blood flow throughout the body, including to the brain, to support physical functions. For this medical procedure, an individual uses rescue breathing techniques and chest compression, suitable to the age, to revive an individual. Note: Only perform CPR on infants who are unconscious/unresponsive. 
What to Expect in Your CPR Classes
With CPR Certification Indianapolis, you can fully trust your skills to help save a life. You will learn how to —
Look for a pulse
Recall the steps of CPR
Perform finger or palm chest compressions
Reestablish regular breathing patterns
All employers and organizations accept CPR Certification Indianapolis, including —
Daycare and Other Caretakers
Nursery caregivers and workers
Nurses, RNs, and CNAs Schools (Private and Public)
Home Health Aides
Nursing Schools and All Other College Programs
Nonprofits like the Boy and Girl Scouts of America
Personal Training Facilities and Gyms
Hospitality Industry
Construction Sites
Hospitals EMT/Paramedic Companies
Firefighting and Other Municipalities
Why Train With Us?
You will gain more effective training due to our hands-on elements, smaller group sizes, and impactful class time.
Our CPR trainers equip you with the gold standard in CPR certification in the United States.
You can come to our training site, or we can come to your mid-sized to a large group — we love connecting with organizations in our community.
Leave class with your AHA CPR certification card the same day!
FAQS
What does the process for the CPR class look like?
Once you've registered for the course, you've taken the first step. Simply show up for your class time — no prep needed. If it's your first time going through CPR training, be sure to ask all of your questions! Our trainers will take you through the in-person, hands-on training, addressing all educational components, skills check, and testing.
Be mindful of online options that may seem to be less expensive but do not cover the essential in-person training or have hidden fees. Our CPR courses fulfill AHA BLS CPR and AED Healthcare Provider training requirements with one flat fee.
When can I take my CPR certification course?
Schedule your class any time with our upcoming schedule — we offer new CPR certification opportunities each week!
When will my CPR certification expire?
CPR instruction and certification must be renewed every two years to keep your certification active. To continue delivering this life-saving assistance, simply sign up for and attend any class on our website!
How long do the CPR classes last?
Class times are approximately 3 hrs.