BLS CPR & AED Renewal in Indianapolis
$59.95
American Heart Association AHA BLS CPR and AED Recertification
CPR Certification Indianapolis provides an excellent American Heart Association (AHA) CPR renewal program for the community, helping you fulfill all OSHA requirements.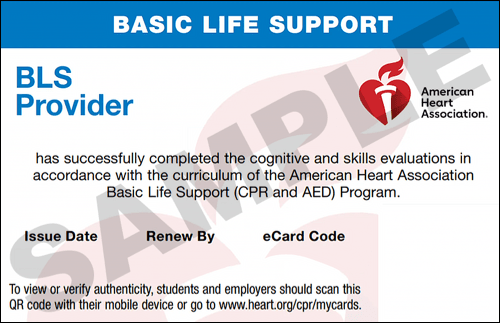 Indianapolis CPR Renewal Classes
CPR Certification Indianapolis provides an excellent American Heart Association (AHA) CPR renewal program for the community, helping you fulfill all OSHA requirements. Our team of educators gives you the exact instruction needed to continue providing exceptional CPR in your work, school, or simply as a Good Samaritan. If your credentials have expired, sign up for our class today!
Our CPR Renewal Training Includes
Same Day CPR + First Aid Cards
Hands on Chest Compression Training
Rescue Breath Training
AED Usage for Infant, Child, and Adults
Friendly and Relaxed Environment
Professional Instructors
CPR Certification Indianapolis Locations
Indianapolis's Best CPR Renewal Classes
Know CPR. Make a difference. Save a life.
CPR or Cardiopulmonary Resuscitation training furnishes the steps you need to take to help save a life, including —
Checking the individual's heartbeat and breathing
Providing rescue breathing
Conducting surface chest compressions
Effectively offering life support until further medical help arrives
Once you've completed the course, you will leave with your BLS renewal and CPR certification card, same day. You can get back to serving your community sooner, providing these life-saving skills!
Who Needs CPR Certification Renewal?
To stay within OSHA and AHA regulations, you must renew CPR training every two years. Simply sign up for our course to get back to providing CPR and BLS assistance in our Indianapolis community and beyond.
What to Expect in Your CPR Recertification
We will review identifying the seven CPR steps and taking care of the person in crisis until further medical assistance arrives. After finishing the course, you can resume providing the best CPR care, no matter the situation. You will leave our CPR Certification Indianapolis course confident in your life-giving skills.
All employers and organizations accept CPR Certification Indianapolis, including —
Nurses, RNs, and CNAs
Hospitals EMT/Paramedic Companies
Home Health Aides
Personal Training Facilities and Gyms
Schools (Private and Public)
Hospitality Industry
Construction Sites
Daycare and Other Caretakers
Nursery Caregivers and Workers
Nursing Schools and All Other College Programs
Nonprofits like the Boy and Girl Scouts of America
Firefighting and Other Municipalities
Why Train With Us?
We appreciate the work you're doing and enjoy building connections within our community — one way we do that is by offering group training at your location! Your people can come to our facility, or we can bring the training to your mid-sized to large group. All CPR Certification Indianapolis attendees, groups, or regular classes, receive —
The most widely acknowledged and accredited training
Straightforward class time with hands-on elements
A straightforward education experience
Your AHA CPR card prepared for you that same day
FAQS
How long does CPR certification last?
Everyone equipped with CPR training must renew their credentials every two years.
When can I take my CPR renewal course?
We provide professional CPR renewal classes each week. Simply select the best fit for your schedule!
How will I complete the CPR renewal certification course?
Register for the course. Be mindful of other online options that initially look less expensive but do not include the required in-person skills check, testing, and card.
Simply come to your class time, and we'll take care of the rest. The program includes a certified trainer who will handle all required live-trained segments, testing, and skills check, ensuring that you are AHA BLS CPR and AED Healthcare Provider certified.
Taking our CPR renewal class, you will quickly regain the highest-level CPR certification to help save a life!