BLS CPR & AED Classes in Indianapolis
$59.95
American Heart Association AHA BLS CPR and AED Classes
If you are looking for American Heart Association (AHA) CPR classes, look no further than CPR Certification Indianapolis.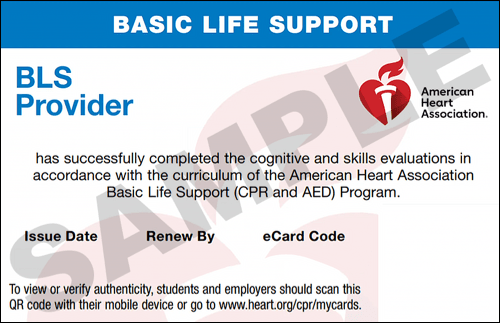 Indianapolis CPR Classes
If you are looking for American Heart Association (AHA) CPR classes, look no further than CPR Certification Indianapolis. Our group of instructors covers everything you need to know to give you the confidence to save a life, including —
Seven steps of CPR
Basic Life Support (BLS) for adults, children, and infants
How to use an AED machine
And much more
Enjoy the best American Heart Association CPR classes that strive to see every person leave with the finest CPR experience.
Our CPR Training Includes
Same Day CPR + First Aid Cards
Hands on Chest Compression Training
Rescue Breath Training
AED Usage for Infant, Child, and Adults
Friendly and Relaxed Environment
Professional Instructors
CPR Certification Indianapolis Locations
Indianapolis's Best CPR Classes
Know CPR. Make a difference. Save a life.
Thousands of lives could be saved each year from strokes, heart events, and unfortunate accidents if more people knew CPR. Our CPR trainers help you feel confident using your BLS, CPR, and AED knowledge to help others in crisis. Over 30,000 individuals throughout the USA have gained life-saving skills with our clear one-day classes.
What is CPR?
When a person is going through cardiac arrest, the body cannot pump blood to vital organs, which causes death. CPR ensures that the blood can flow until the heart beats again. Cardiopulmonary Resuscitation (CPR) training allows people to intervene when someone faces life-threatening issues. You will be able to use chest compressions and rescue breaths to help save a life.
Everything you learn will help a person stay alive until further assistance arrives!
What to Expect in Your CPR BLS Classes
In choosing CPR Certification Indianapolis, you will attend one of the best AHA CPR classes, fulfill OSHA requirements, and leave equipped to perform CPR.
Learn everything you need to perform CPR effectively. You will become confident in CPR skills, from the ABCs of CPR to the differences of assisting a child or infant versus an adult. Our trainers will go over how to find a heartbeat, perform chest compressions, and restore unassisted breathing.
All employers and organizations accept our training, including —
Nurses, RNs, and CNAs
Hospitals EMT/Paramedic Companies
Home Health Aides
Personal Training Facilities and Gyms
Schools (Private and Public)
Hospitality Industry
Construction Sites
Daycare and Other Caretakers
Nursery Caregivers and Workers
Nursing Schools and All Other College Programs
Nonprofits like the Boy and Girl Scouts of America
Firefighting and Other Municipalities
Why Train With Us?
Here are some of the best reasons to choose CPR Certification Indianapolis!
We love supporting our community with CPR knowledge.
Our CPR trainers give you the most widely accepted certification in the United States.
You can come to our training site, or we can come to your mid-to-large-sized group.
Our hands-on, in-person, and streamlined class time gives you the best preparation for using your CPR training.
We will provide your CPR certification card that day.
Watch out for online options that may be less expensive but do not include the required in-person training.
FAQS
What does the process for the CPR class look like?
After registering for the course, simply show up on the day of your scheduled class!
Your trainer will review all educational components, answer your questions, and facilitate the skills check and testing.
Our AHA CPR class consists of the required live-trained segments, ensuring that your card is AHA BLS CPR and AED Healthcare Provider certified.
With our CPR class, you will regain the highest-level certification to help save a life!
When can I take my CPR certification course?
Check our class options and choose the best fit for your schedule.
When will my CPR certification expire?
CPR conditions require that all individuals retake CPR training every two years. Simply sign up for any CPR class to renew your certification.
How long do the CPR classes last?
Class times are approximately 3 hrs.