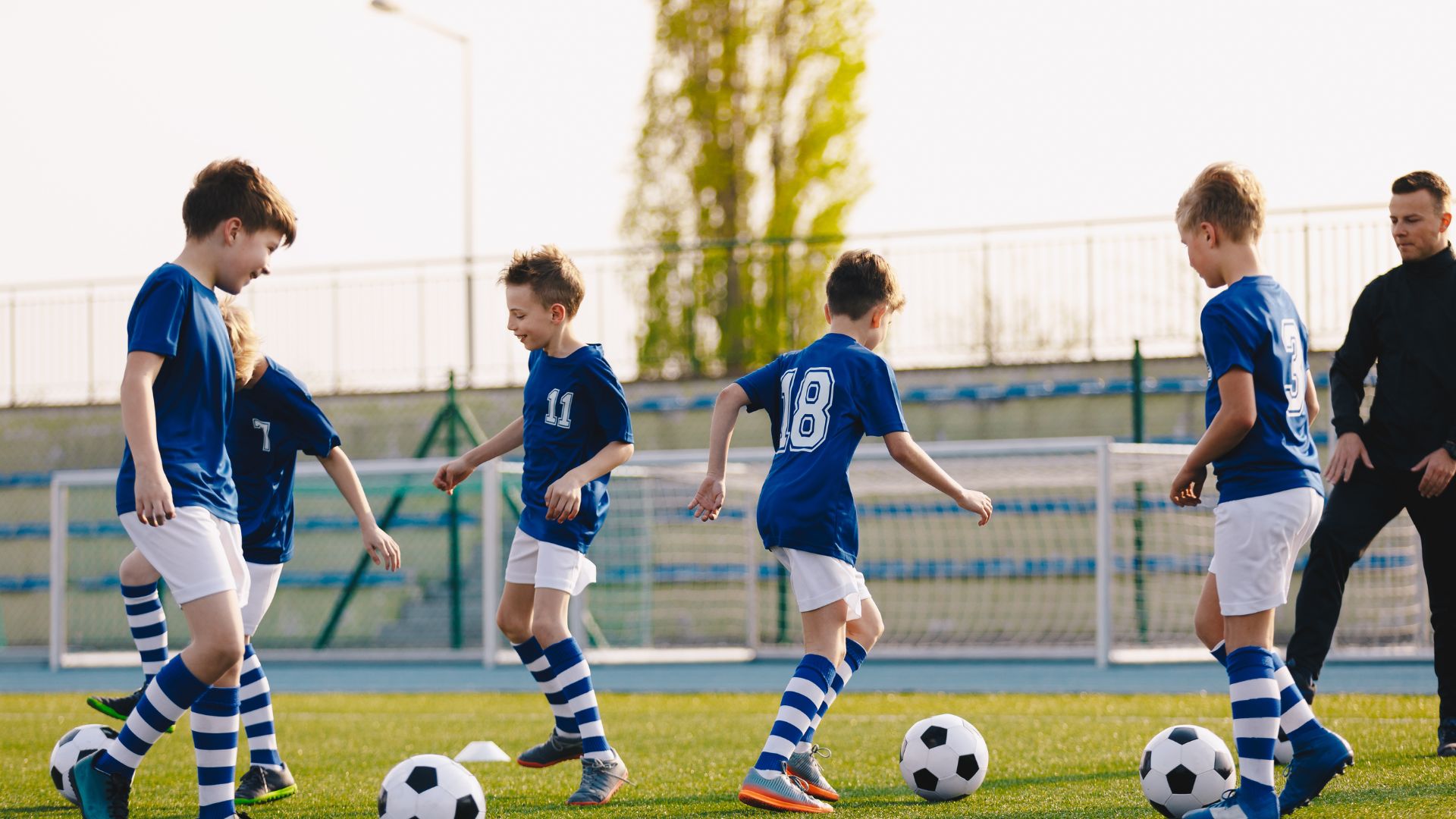 Indianapolis, also known as the "Racing Capital of the World," is the home of a vibrant sports culture that extends beyond the deep-rooted passion for basketball, football, and other sports. Whether it's about supporting local high school teams or cheering for the Indianapolis Colts at Lucas Oil Stadium, sports are an integral part of the city's integrity and identity.
The annual occurrence of sudden cardiac arrest among athletes is notably lower than that in the general population. Nevertheless, when such unfortunate events occur, it requires prompt knowledge of CPR techniques. It enables individuals to provide help when needed and reduces the risk of cardiovascular death.
In this comprehensive guide, we will explore the importance of CPR in Indianapolis' athletic programs, backed by statistics and supported by data. We will also uncover how CPR contributes to the well-being of athletes and plays a pivotal role in the safeguarding of their health.
Sudden Cardiac Arrest in Athletes – the Importance of CPR Training
Let's first understand the significance of CPR in the athletic risk groups in Indianapolis. The unpredictability of sudden cardiac arrest leads to high demand and knowledge of CPR techniques required at the time of the life-threatening event.
While SCA can occur to literally anyone, athletes are not immune to this threat. When an athlete collapses due to cardiac arrest, time is the most precious asset since every second counts. The application of CPR can be the difference between life and death.
CPR – A Lifesaving Game
One of the main reasons CPR is an essential part of the lifesaving game is its ability to sustain an oxygen supply and vital blood circulation to the brain during cardiac arrest. At the same time, it increases the likelihood of survival until advanced medical assistance can intervene and provide the required help.
According to the American Heart Association, more than 350,000 cardiac arrest cases have been reported every year in an out-of-hospital setting, with a significant portion linked to sports activities. The study shows that SCA – Sudden Cardiac Arrest incidence was 0.76 per 100,000 athlete-years, in people aged 12 to 45 years. About 43.8% of athletes experiencing SCA during competitive sports events successfully survived cardiac arrest and were discharged from the hospital.
CPR Training in Indianapolis' Athletic Programs
Let's focus on Indianapolis and how the city embraces CPR training as part of its athletic programs. These programs recognize the importance of CPR training. This is why coaches, staff members, and even athletes undergo these training sessions to ensure a prompt and effective response in the event of sudden cardiac arrest.
CPR Statistics- A Vital Link in the Chain of Survival
To better understand the gravity of the situation and become familiar with the importance of CPR in Indianapolis' athletic programs, we need to look at the wider picture. We will delve deeper into the statistics of age, gender, risk factors, defibrillation, survival rates, and public access to AEDs in stadiums, sports facilities, and public areas.
Age and Gender
Age and gender are important factors to consider when measuring overall physical performance. The cross-sectional relationship between a physical activity like swimming and age showed a significant decrease in the swimming distances from the youngest to the oldest age group for both men and women. The mean result for women aged 19-29 was 3,586.4, while for men of the same age group, it was 3,913.5.
Defibrillation
Sudden cardiac arrest is the leading cause of death in the USA and Canada, with an estimated 294,851 out-of-hospital cardiac arrests in the United States. Thus, the need for AED increased over the years. The general public used an automated external defibrillation in the case of cardiac arrest until the EMS personnel arrived at the scene.
Another study conducted between 2005 and 2007 yielded extraordinary findings. It demonstrated a substantial increase in survival rates for the out-of-hospital cardiac arrest victims who received defibrillation. Among those on which AED was used, 38% survived and were discharged from the hospital, while the survival for those who did not receive CPR nor defibrillation was merely 7%.
Risk Factors
Particular underlying conditions like Long QT syndrome or hypertrophic cardiomyopathy can increase the risk of developing cardiac arrest in athletes. Athletes who engage in high-intensity training are at higher levels of suffering from cardiac arrest due to the prolonged stress on the heart.
The National Collegiate Athletic Association – NCAA has conducted a study that elaborated on the risk groups in athletes, including gender, race, and sports. One in 37,790 in the group of males and 1 in 121,593 in the group of females were estimated to suffer from cardiac arrest. The overall estimation included 1 in 53,703 athlete-years, which is consistent with prior findings in the high school and collegiate athletes.
Risk factors like Marfan syndrome were commonly found in male basketball players, although this accounts for a small fraction of the cause of death in this risk group.
The most common causes of sudden cardiac arrest in athletes under the age of 35 include:
Arrhythmogenic right ventricular cardiomyopathy
Hypertrophic cardiomyopathy
Congenital anomalies of coronary origin
Atherosclerotic coronary artery disease
Promoting a Culture of Safety
Promoting a culture of safety within the athletic programs in Indianapolis prioritizes the well-being and health of athletes. It involves the implementation of safety protocols, training in CPR, and fostering an environment where athletes can feel comfortable to report their health concerns and issues. This type of culture will prevent further cardiac arrest emergencies and allow athletes to provide mutual help in case such an event occurs.
The Benefits of CPR Training in Indianapolis' Athletic Programs
CPR training offers numerous benefits to athletes in Indianapolis, including increased chances of survival, taking immediate action, team bonding, and creating a culture of safety.
Increased chances of survival – CPR and AED training is highly recommended for individuals responsible for managing PAD – Public Access Defibrillation Programs. Administration of immediate defibrillation is of utmost importance since it increases the victim's chances of survival by up to 90%. With each passing of delay, the survival rate decreases 7%-10%, while after 10 mins of delay, the survival likelihood will be below 20%.
Team bonding – Learning about the CPR techniques and how to save a friend in distress is crucial for fostering a sense of unity and creating bonds among team members.
Taking immediate action – teammates, coaches, and staff members can provide the required help immediately.
Compliance with regulations – Government entities require sports organizations to have CPR-trained personnel on-site during competitions and practices. Indianapolis teams can ensure compliance with regulations by incorporating CPR training in the athletic programs.
Success Stories from Athletes Saved by CPR
CPR saved Damar Hamlin's life. He played on January 2 at the Monday Night Football game against the Cincinnati Bengals at Paycor Stadium and suffered sudden cardiac arrest. Immediate CPR and defibrillation were provided by the medical personnel and saved Hamlin's life. In early June 2023, he kick-started the foundation "Chasing M's Foundation CPR Tour" at the Highmark Stadium and distributed AEDs to 50 sports organizations.
According to the Associated Press, the Buffalo event also featured free complimentary CPR training for over 1,000 individuals.
The Future of Sports Safety
As we look ahead, the importance of CPR in Indianapolis' athletic programs is crucial for the future of the athletes and their well-being. Expanding the CPR training beyond the athletes, coaches, and staff members will enhance field safety and increase the survival rates of young athletes.
And as we celebrate the successes of big names and stars on the field, let's not forget about the CPR heroes who work behind the scenes. Making CPR training an integral part of athletic programs is crucial for creating a safer sports environment.