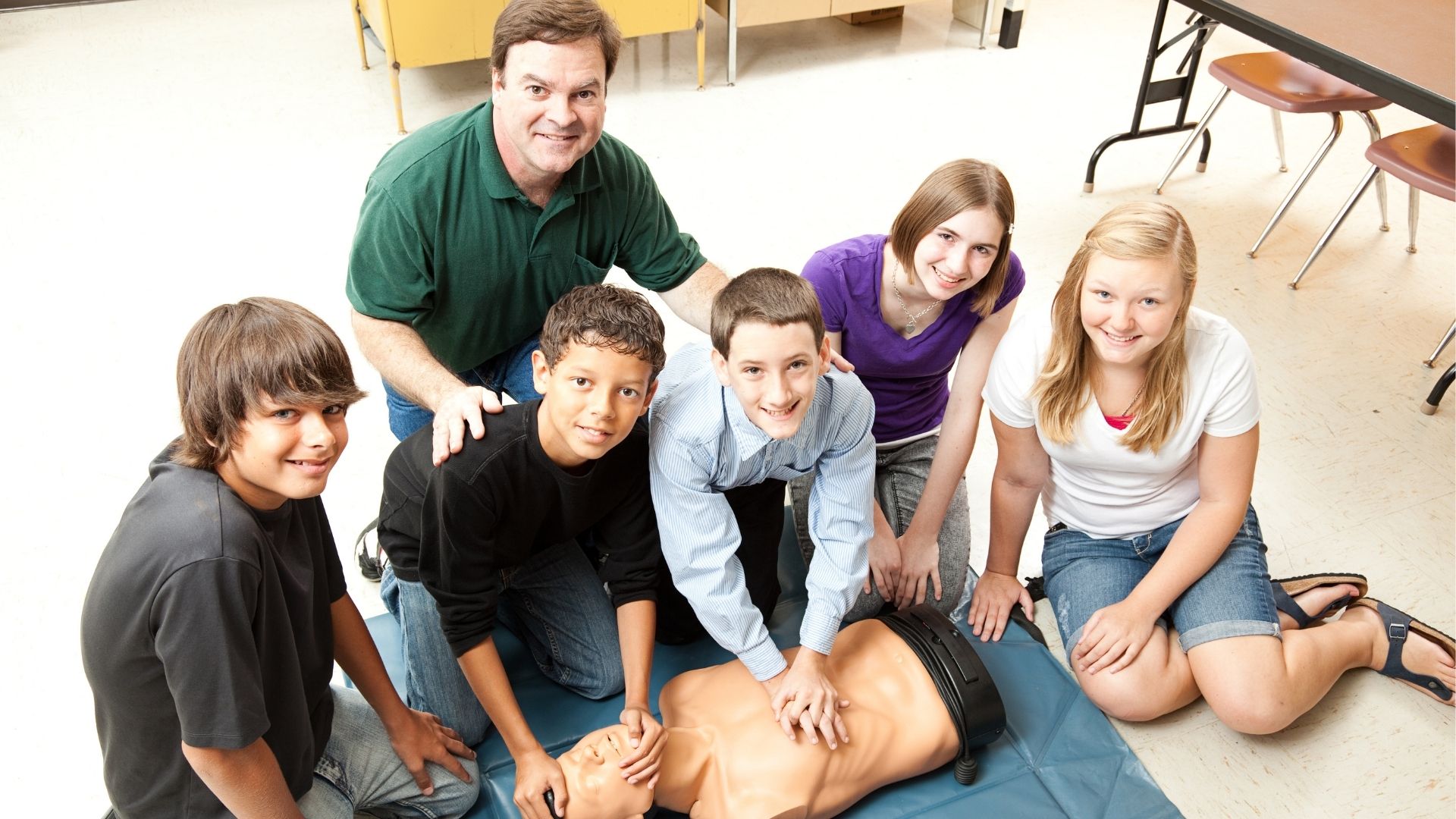 Learning the top 11 Careers that require CPR clarification will help you choose a line of work to use your certification. Considering a career in EMT or a hospital surely requires having valid CPR certification. However, emergency situations don't choose a time or a place, and most cases don't even reach the hospital doors. With a low survival rate of barely 8% among cardiac arrests which occurred outside of hospitals, acquiring a CPR certificate should become a common practice.
However, here are the top careers that require CPR certification in the USA at the moment.
Healthcare Providers
Healthcare professionals, regardless of the area of healthcare they work in (private hospital, doctor's office, staff, etc.), are commonly required to hold a valid CPR certificate. It only comes naturally to expect a healthcare provider or a doctor to know how to perform CPR, but the license must be renewed every two years.
Nurses and nursing assistants are also included in this wide group. Nurses are the main caregivers in hospitals, and it is logical to expect them to have extended knowledge of performing CPR and similar life-saving procedures. This also includes dentists,
Emergency Medical Personnel
EMTs, advanced EMTs, and paramedics are the first responders in emergencies and natural disasters. In these cases, people are often severely injured and require medical assistance to keep their vital functions stable until they get to the hospital. Thus, having a CPR certificate is one of the requirements of the emergency staff courses, regardless of the level of emergency personnel you're applying for.
Nannies and Babysitters
Babies and children's lungs and internal organs are smaller than the average adult's size. Thus, applying pressure during CPR must be performed with extreme caution, adapting one's strength.
Performing CPR on an adult and a baby is completely different and requires a different approach, which is why there is separate CPR training for performing the technique on infants.
And considering that, in most cases, the babysitter is the only one that's taking care of the child, having a proper CPR certificate is highly recommended and even necessary in most US babysitting agencies.
Caregivers
Whether attending to the elderly in a retirement home or at their own house, having a valid CPR certification is a top priority and a mandatory condition for acquiring a caregiver's license in the USA. And the fact that the survival rate in older patients after suffering an out-of-hospital cardiac arrest is merely half, compared to the survival rate of younger patients accents the absolute need for caregivers to know basic CPR procedures.
Lifeguards
The most commonly used technique of revival of a choking or drowning victim is CPR, combined with the mouth-to-mouth technique. Being a lifeguard is a Career That Requires CPR Certification, among other requirements, especially not within the USA.
Fitness Instructors and Personal Trainers
Personal trainer as a profession has marked a significant rise in both online training and gym facilities, marking a YOY growth of nearly 2% in the period between 2017 and 2022.
When speaking of heart-related issues and cardiac arrest, exercise-related out-of-hospital arrests have a very high survival rate (57.7%) compared to non-exercise-related ones (12.6%). This might be due to the athletic abilities of the person, but also due to the competence of the fitness instructor or gym manager who assisted with a timely CPR.
Childcare Workers and Teachers
Whether you intend to become a teacher or work in a kindergarten, the essential high school diploma and a CPR certification are mandatory for applying for the job. Having CPR can be of immense use, especially when you consider that solely in the last decade, more than 175,000 school accidents required a visit to the ER. Additionally, not all schools in the country have a full-time school nurse employed – 35.3% have a part-time nurse, while 25.2% have no nurse at all.
In such cases, the kindergarten or school teacher is the first responder on the field, and it's crucial to react within the very first minutes to save the child's life.
Flight Attendants
Usually, the requirements for becoming a cabin crew member or a flight attendant change, but holding a valid FAA certificate is essential and is always required. Within the FAA training, learning how to perform basic first aid, bandaging and CPA is also included, aside from learning professional and well-behaving manners of hospitality.
And considering there's not always a doctor among the plane's passengers and that there's at least one medical emergency in every 604 flights, though not all incidents are reported, it speaks even louder of the need for CPA certification among flight attendants.
Firefighters
Firefighters are another profession based on a line of licenses and certificates within the US job employment service. Careers That Require CPR Certification includes a firefighter. A common practice of becoming a firefighter in the USA is first acquiring an EMT/EMS certificate. And in order to do this, we've already mentioned that a CPR certification is an inevitable requirement. This is logical since not every emergency starts with a fire, but where there's a fire, there's a great possibility there are victims in need of CPR, primarily due to the smoke suffocation.
Not only that, but due to the nature of their job, firefighters are at constant risk, and they just might need to perform CPR on their colleagues. In fact, there is a specific ten-step Firefighter Down CPR method intended for providing resuscitation to firefighters in full Turnout gear.
Electricians
An electrical shock of 50 mA can either cause the heart to stop or experience sudden cardiac arrest: the electrical current shifts the heart muscle's regular functioning and blood pumping.
This is why there's a standard rule in the electrical industry that implies all electricians and electrical workers that work on "exposed lines or near equipment energized at 50 volts or more" – have a CPR certificate. These rules also imply that if there are at least two workers in a single location, one of them must be CPR-certified.
Construction Workers
On average, 13 workers lose their lives each day in America. This is an improvement as compared to 38 worker deaths per day in the 1970s, but still a high number.
According to the OSHA standard requirements for the workplace, CPR certification is mandatory at construction sites and other places where the environment and working conditions can lead to serious accidents like falling from a height, suffocation, or electrocution.
What We Learned About Careers That Require CPR Certification
The list continues as proper CPR training has a wide application in almost any profession, but these are the leading top careers that require a CPR certification in America. And considering the nature of the professions, the timely manner of a fast-responding reaction is crucial.Timely CPR can double or even triple a person's chances of survival after a sudden cardiac arrest. So, whether you're a healthcare provider or an office worker, you never know when you can be of assistance in a life-threatening situation and potentially help save a life.